Walking into Ulla Johnson's brand new, first-ever boutique at 15 Bleecker Street felt very much like walking into her Fall 2017 runway show last month. (Another first for the native New Yorker, who's clearly having a landmark year—and it's barely even begun.) For starters, Johnson's New York fashion week spectacle, held at the former home of the beloved Pearl River Mart, happened right in the thick of a miserable New York blizzard. Johnson's catwalk set was fantastic, dreamy, and flower-filled—in other words, a welcome respite from the less-than-ideal situation outside. And while there wasn't a snowflake in the sky when I met the designer at her new NoHo digs on Monday morning, it was rainy and cold, but Johnson's sunny aesthetic immediately catapulted me into another life—a sweeter one, which was essentially her motive in opening her store. "That idea of transcending time and space is something we want to do here," she said. "No matter what's going on outside, this feels like something very unique."

And she has created something unique, starting with the location, which took her two years to lock down. "It's one of the only chill streets in this whole neighborhood," she said. "And it feels like such an escape from, like, crazy Bowery. So much of New York has turned into this shopping mall feeling." Johnson added that since bowing up shop (the doors officially opened on March 18), her neighbors have all come by to say hello, from the people next door at Overthrow Boxing Club to fellow designer Maria Cornejo, a friend of Johnson's, who also has a store on the block. "It all felt really right," she added.
Upon entering, the store is like an airy, minimalist cloud of bliss. It'll be a dream come spring; the plant- and light-filled space—the product of architect Elizabeth Roberts and interior designer Alexis Brown—is flanked by massive windows in the front that pop open, something Johnson said she wanted to do to create an inside-outside feeling. "That was the first thing I cared about—creating something that felt like a bit of a haven or a pause or a space between so much chaos that we experience on the streets, but also in general in the world right now," she said. "It feels like a really crazy time. I wanted this neighborly, connected vibe in the store."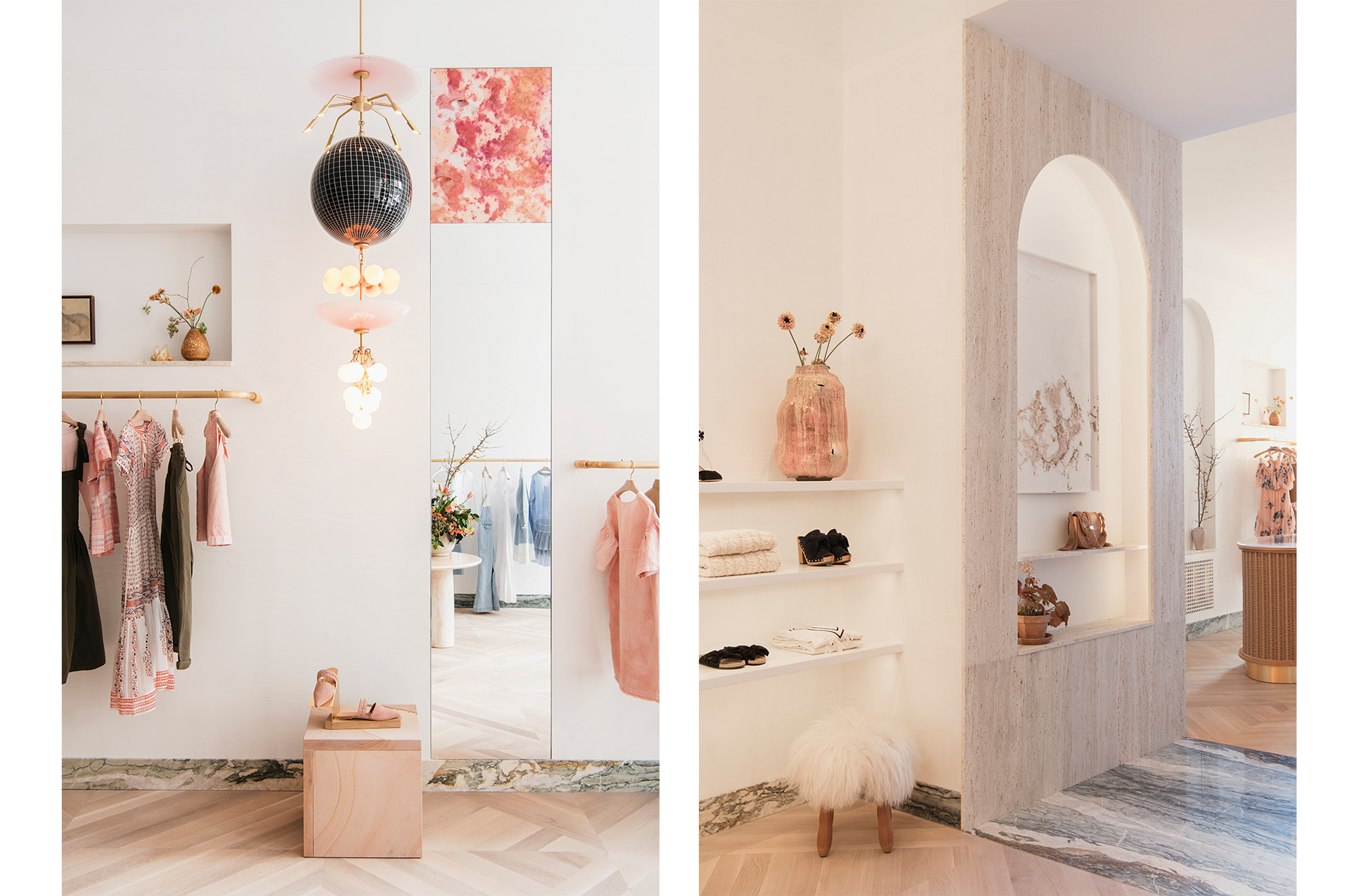 Photos: Courtesy of Ulla Johnson
In true Johnson fashion, the space, set inside a 19th century brownstone, is expertly curated, from the uncrowded clothing racks wrapped in wicker and Danish cord to elaborate pieces of art (think stunning Lindsey Adelman light fixtures, Adam Silverman vases, and custom door handles by Rogan Gregory). It's essentially a Pinterest board come to life.

Of course, Johnson's signature worldly aesthetic is very much present. She is, after all, the daughter of two globetrotting archaeologists, and the store is chock-full of hand-tufted rugs made in Nepal, vintage African textiles mixed with upholstery, groovy fringe lamps, hand-loomed shades (in millennial pink, no less), and soft, sheepskin chairs. "We really wanted a warmth here," she said. "I think playing between hard and soft is very important for my brand as well. I love structure, I love boyish things, but then obviously I'm known for doing a lot of softness and femininity."

There was an obvious question hanging in the humidified air (diffused with a sweet-smelling oil created by her friend): Why open a brick and mortar given the rise of e-commerce? "We've done a lot to build our e-commerce business, and that's been really great," she explained. "But my brand is so much about touch and feeling and handcraft. Materiality. I was never going to be able to communicate that online." Not to mention the rich story behind her brand, which relies heavily on artisans from places like Peru and India. And in fact, the day after our interview, she jetted off to the latter—Jaipur, specifically—to meet with factory workers and work on shibori dyeing.
Next up for Johnson is a second shop in L.A., which she plans to open within two years. But for now, a much-needed pause is in order. "I think that a lot of times when people have growth, it's really easy to get caught up in the business and operations and kind of lose sight of what you're making," she said. "I never want that to happen. I think at this point, we have this place that's so beautiful to test our ideas. We've done the show. It's now just time to focus back on the product. And then think about other retail experiences. But not yet."
Johnson also encourages you to take pause after visiting her store. Below, the designer offers up her favorite NoHo escapes, from the most delicious restaurant to the best place to browse for art.
Favorite restaurant: il Buco, 47 Bond St., New York, NY 10012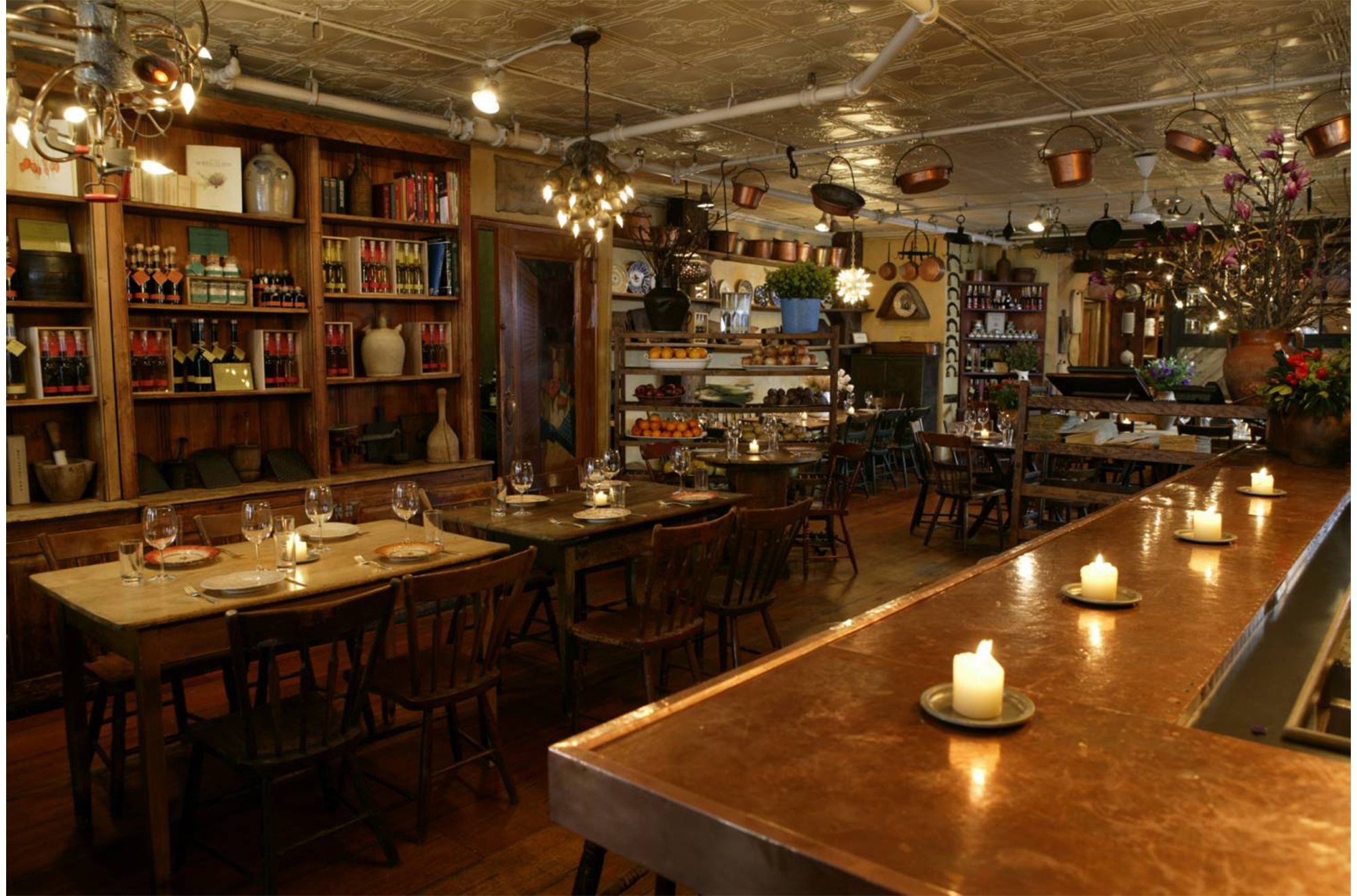 Photo: Courtesy of Il Buco
Favorite bar: Indochine, 430 Lafayette St., New York, NY 10003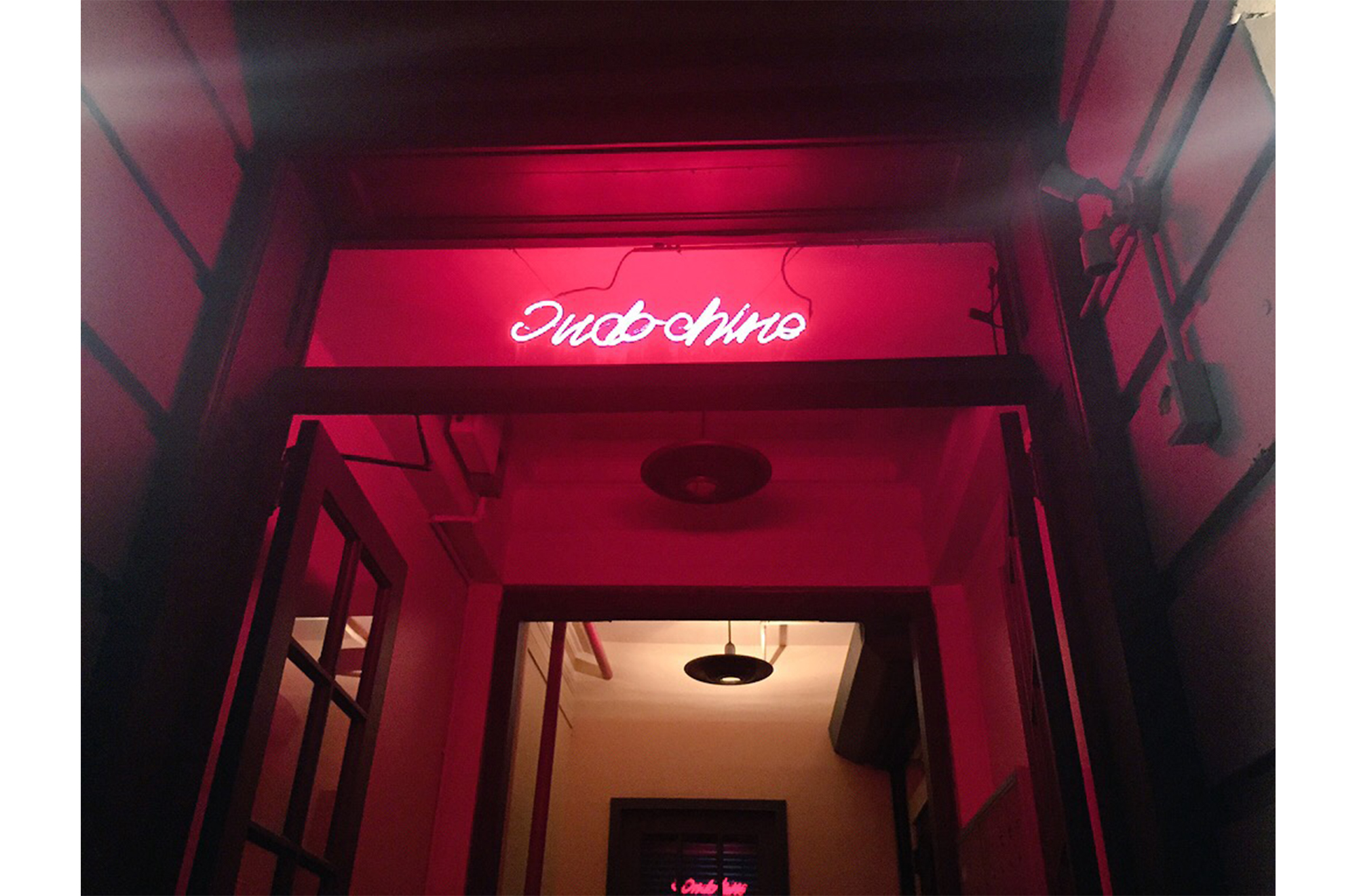 Photo: Courtesy of Google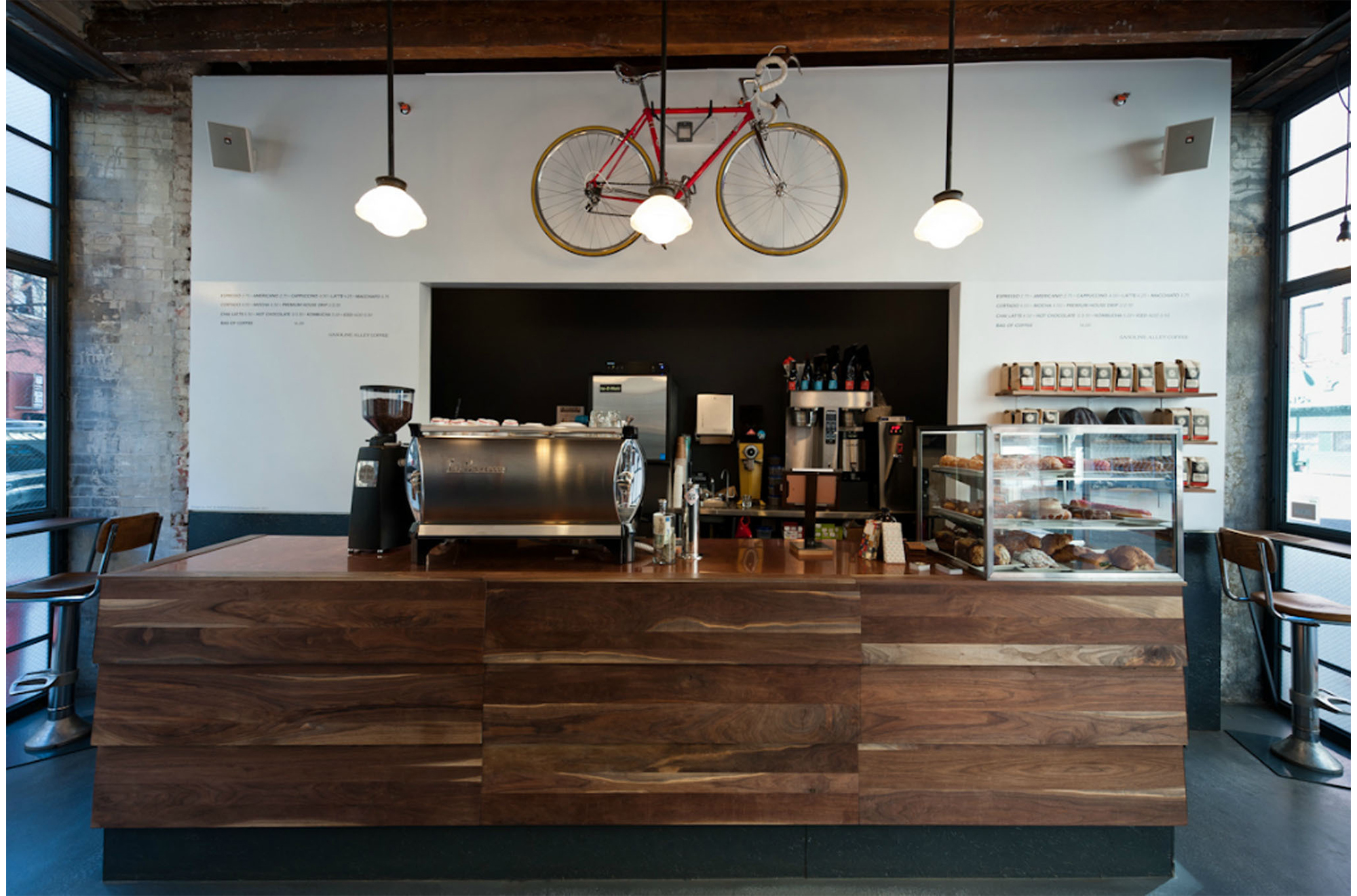 Photo: Courtesy of Google
Favorite date spot: Bohemian, 57 Great Jones St., New York, NY 10012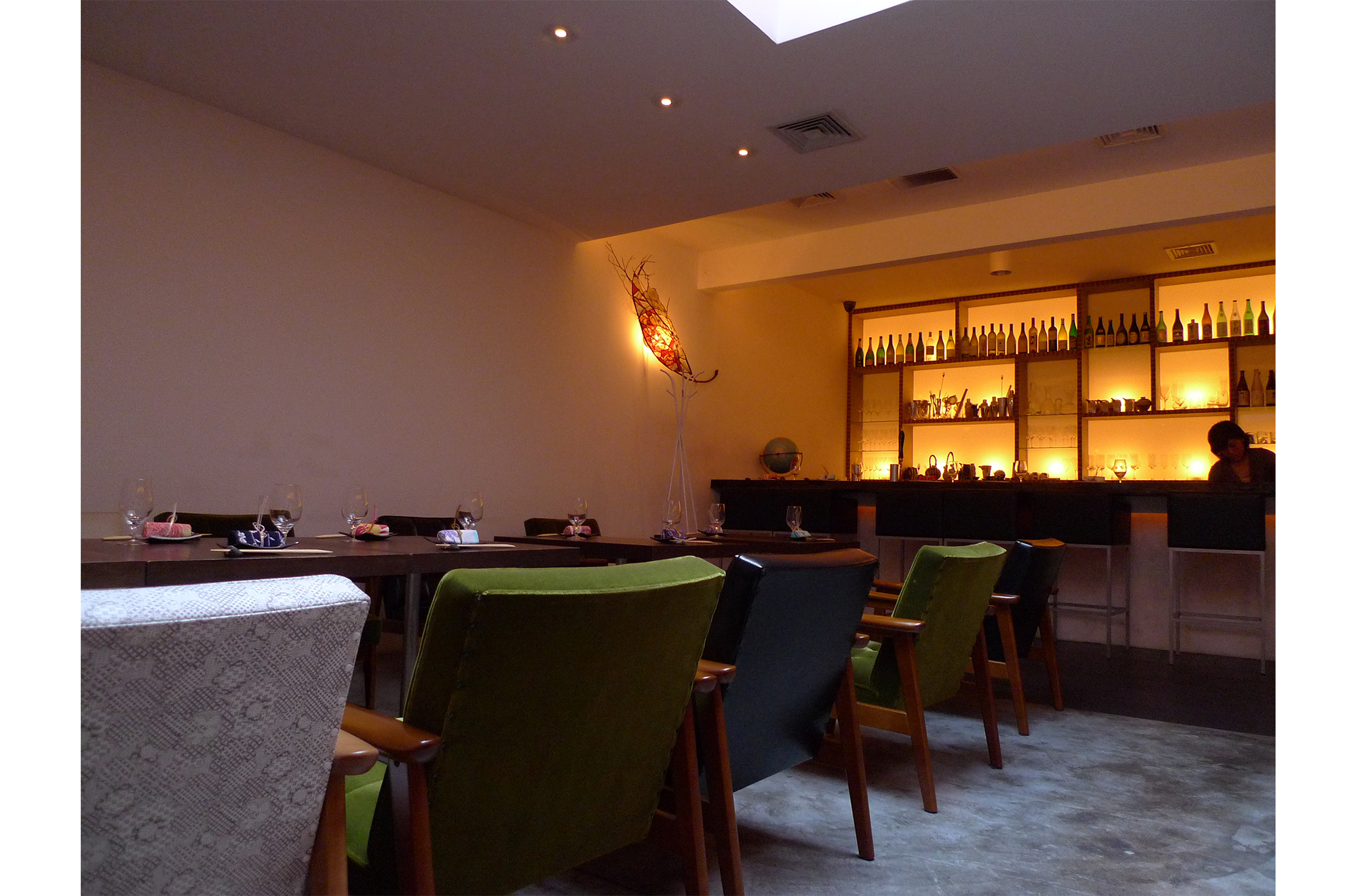 Photo: Courtesy of Google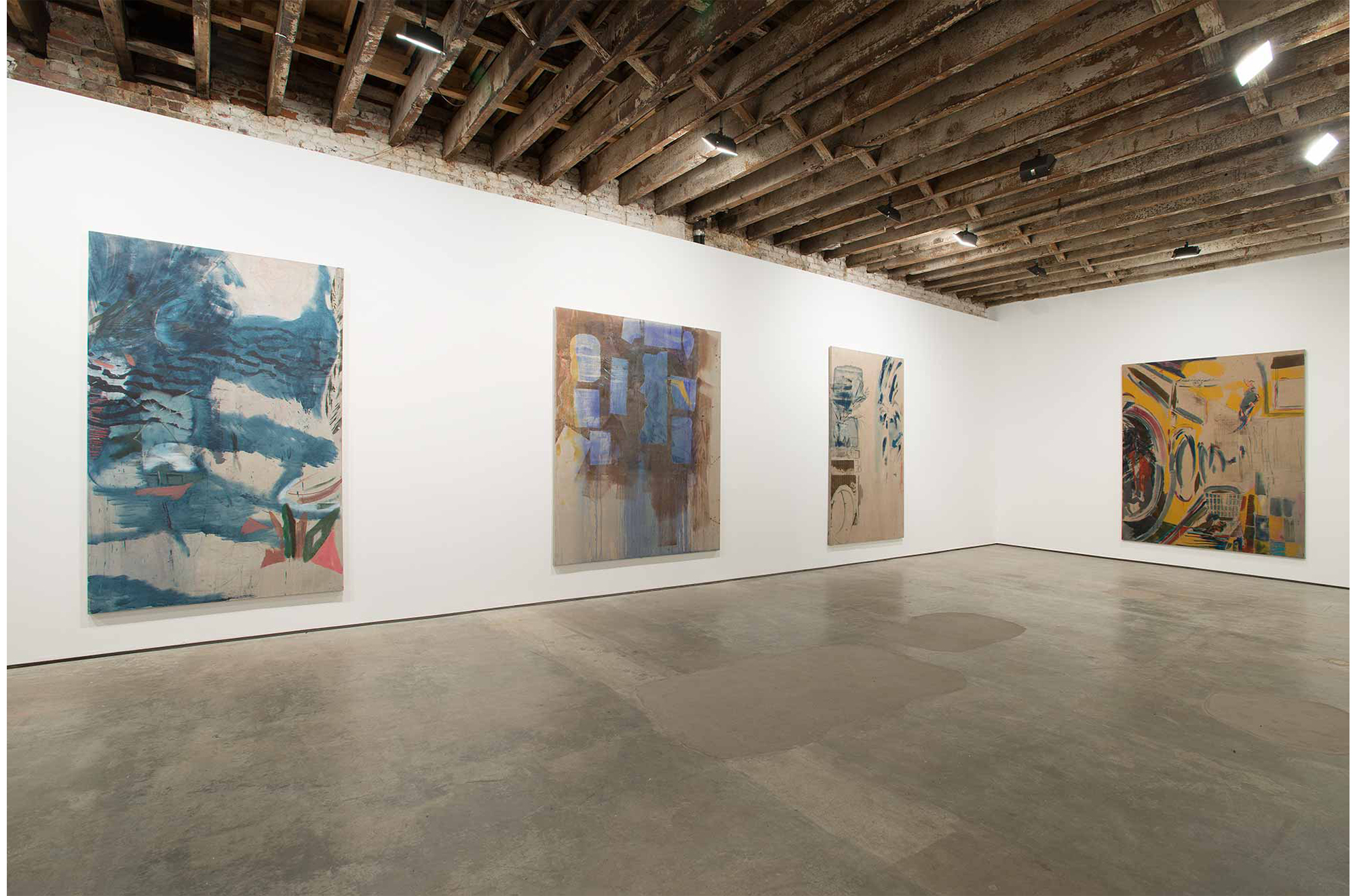 Photo: Courtesy of Simon Preston Gallery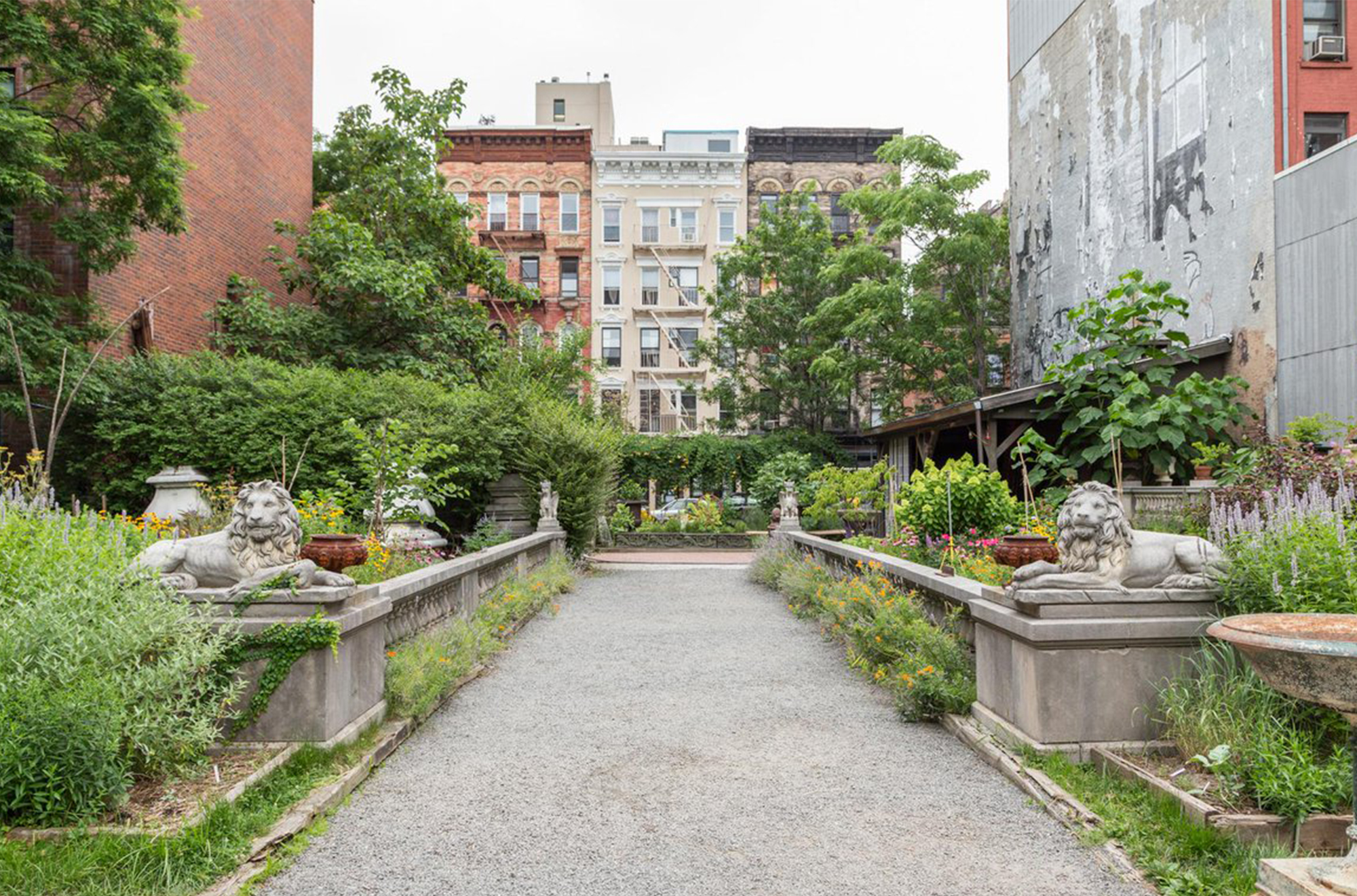 Photo: @elizabethstgrdn / Twitter
Ulla Johnson is located at 15 Bleecker Street. Store hours are 11:00 AM to 7:00 PM.

0 Comment