Moschino fans who don't have a high-fashion budget can now get their well-manicured claws on the kitschy brand via its new (and first-ever) foray into the cosmetics realm. Hitting stores and online next month, the luxe Italian label teamed up with Sephora on a seven-piece range that includes eyeshadow palettes, makeup brushes and more—all in true Moschino style.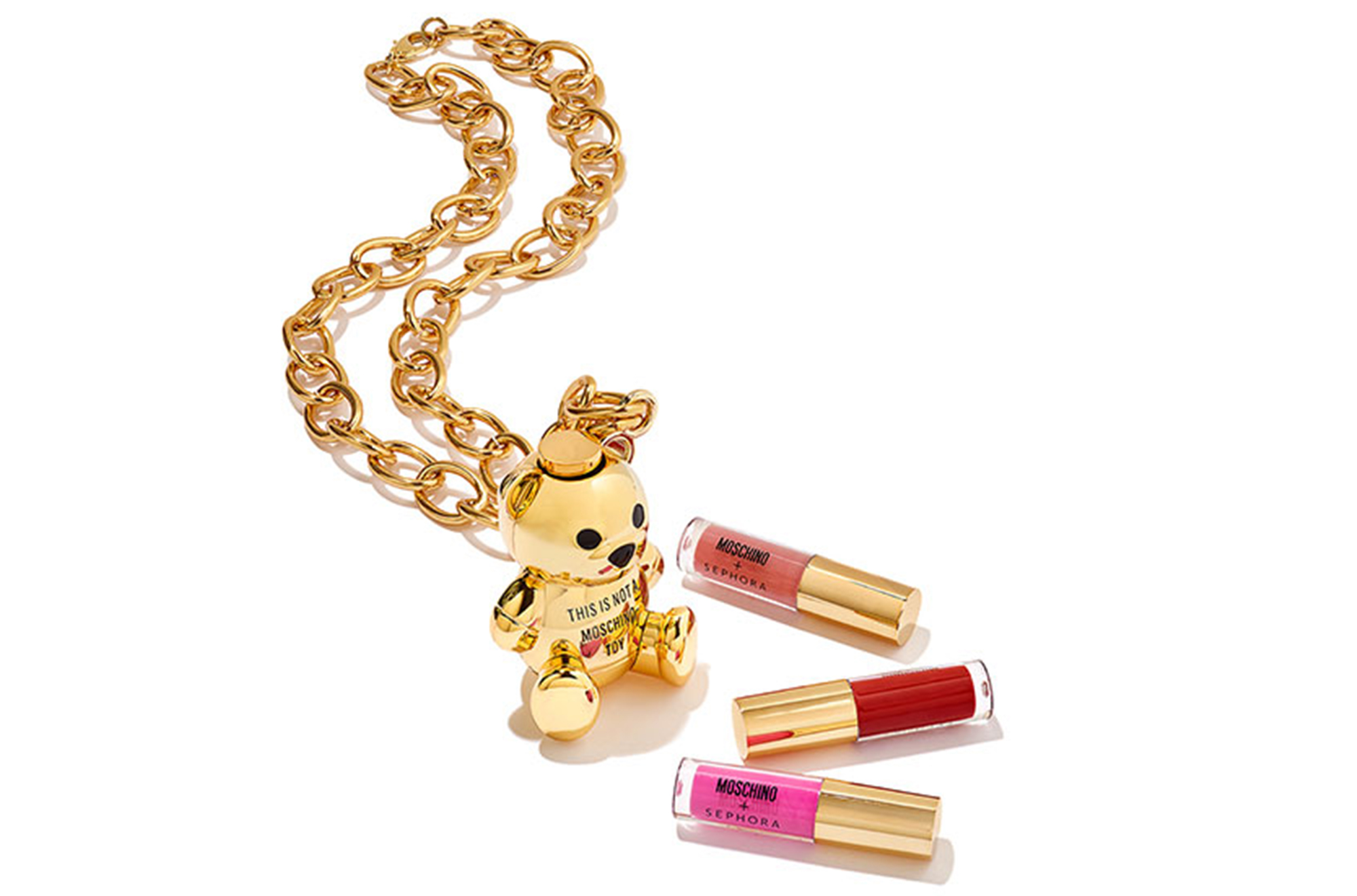 Moschino + Sephora Collection Bear Lip Gloss Chain ($40)
Photo: Courtesy of Sephora
Per ELLE Canada, the quirky lineup also includes a bear eye mask (made with faux fur, of course) for $25, a bear-shaped compact mirror for $28, and a chain necklace that houses six lip glosses for $40. The teddy bear theme riffs on creative director Jeremy Scott's Fall 2015 collection, where models like Ophelie Guillermand, Ine Neefs, and Mina Cvetkovic walked his Milan catwalk donning bear-print jackets, sweaters, skirts, and bags. Additionally, he designed a unisex perfumed for the house called Toy a year earlier, which consisted of a teddy bear with a removable head. Scott also teamed up with Adidas to produce bear-adorned sneakers.
Moschino + Sephora Collection Bear Eyeshadow Palette ($60)
Photo: Courtesy of Sephora
It's worth noting that Scott's runway romps have often oozed glamour, particularly when it comes to makeup. His latest show, which merged Resort 2018 and Spring 2018 men's, saw makeup artist Isamaya Ffrench coat models' eyelids with sparkles and what felt like every color in the rainbow. Not to mention Spring 2016, when Scott introduced that unforgettable Windex-inspired fragrance that did not, in fact, smell like cleaning solution, but a fruity blend of raspberry, mandarin, and bergamot orange.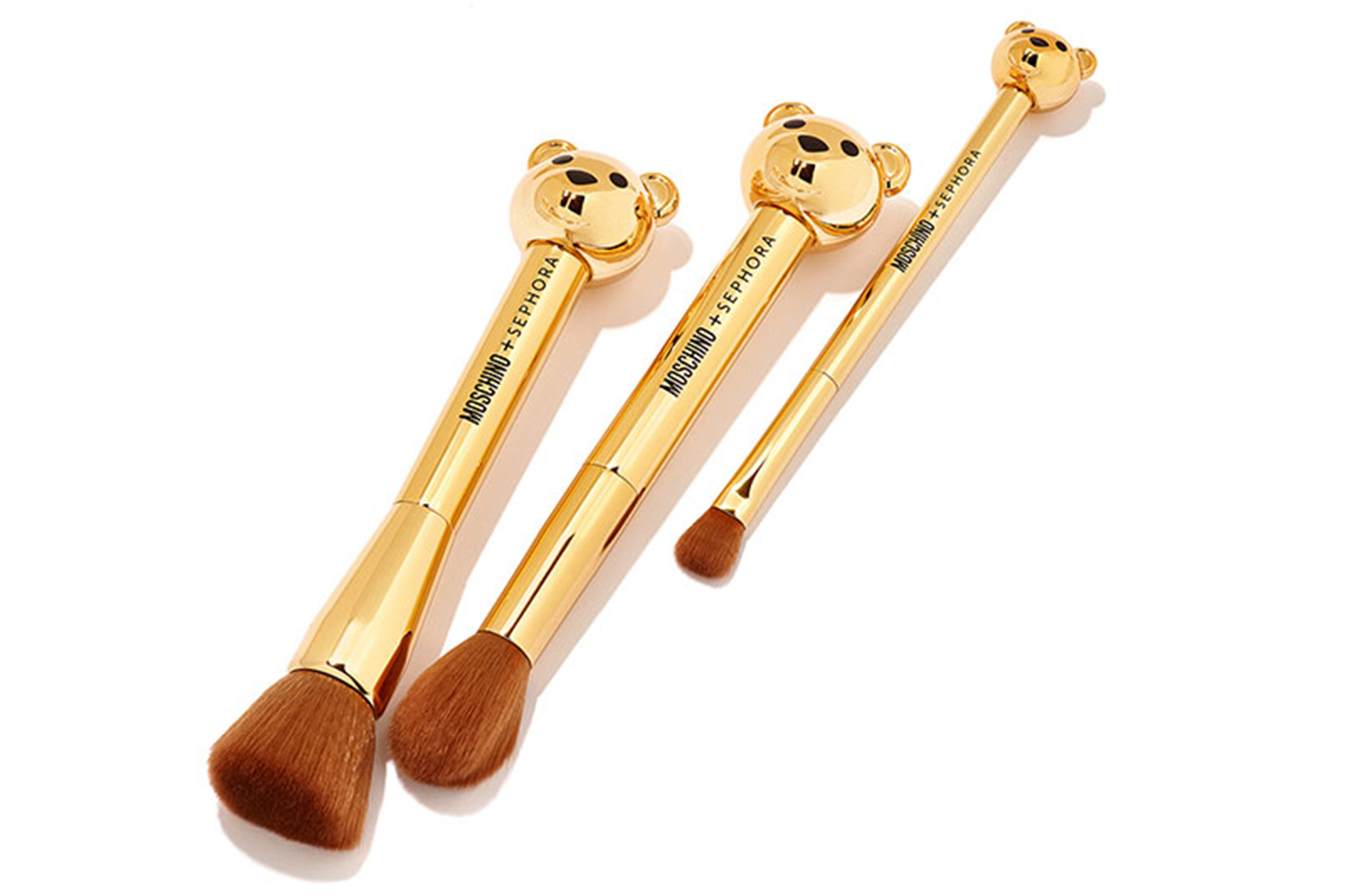 Moschino + Sephora Collection Bear Brush Set ($68)
Photo: Courtesy of Sephora
"I just love the power of makeup and the way it can transform your mood. I think that's such a beautiful thing," Scott told the magazine. "I've wanted that since day one. I learned very early on how much young people love my work, and sometimes they don't have the means to get it. I love to be able to put my arms around more people and have them be a part of the Moschino family in some capacity."

In other words, consider this collab a great big bear hug from Scott.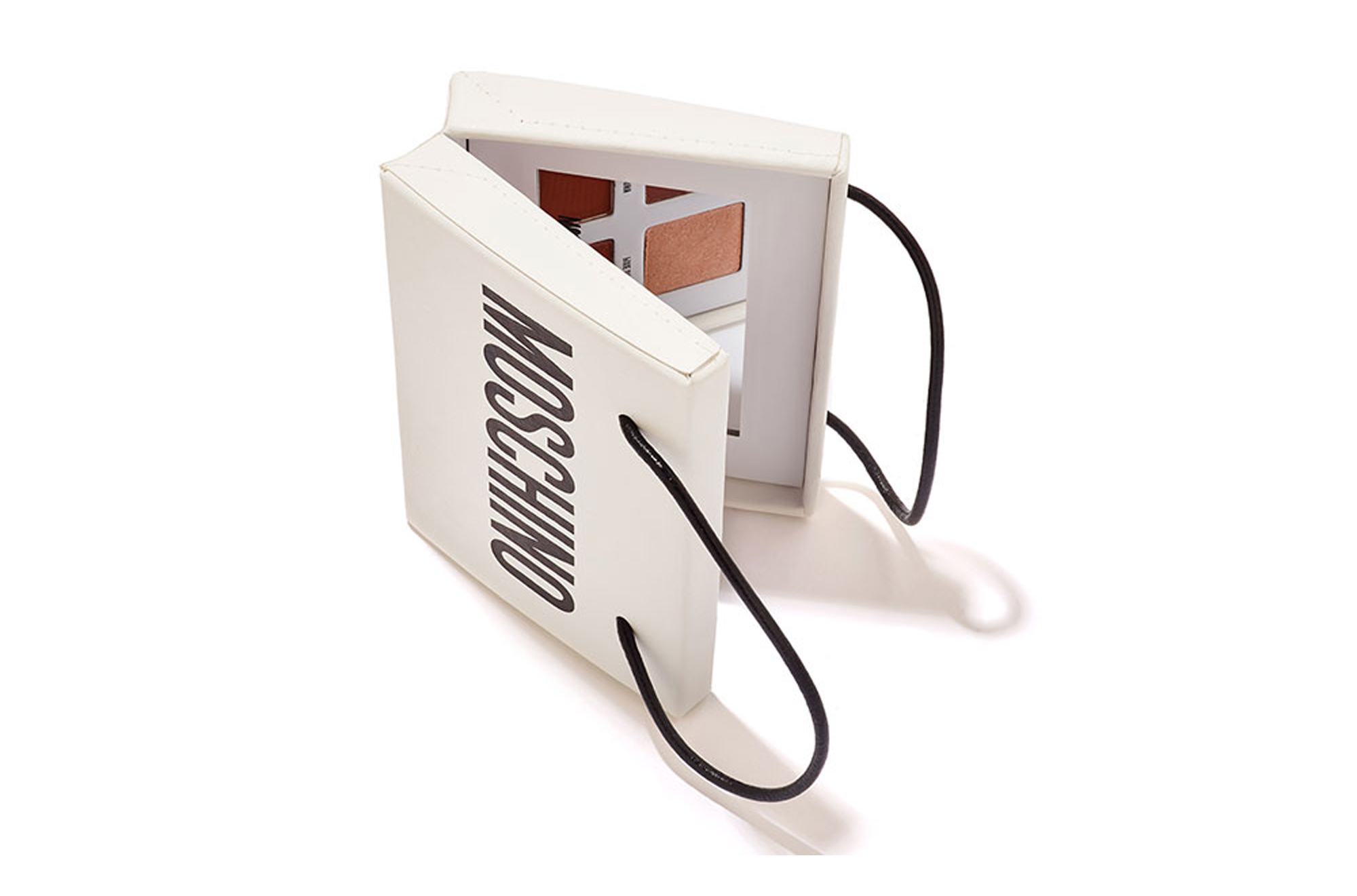 Moschino + Sephora Collection Shopping Bag Mini Palette ($20)
Photo: Courtesy of Sephora
0 Comment