Dapper Dan and Gucci are no longer at the table. They are in complete partnership. After a summer of Internet outrage and appropriation debates, Gucci's creative director Alessandro Michele and the Harlem designer have announced a union of two brands that were once at war.

You might recall that, in the '90s, Dapper Dan's 125th street shop was forced to close because of lawsuits filed by Louis Vuitton and Gucci. Day had appropriated their logos to create original designs that penetrated through the hip-hop zeitgeist, bringing clients like LL Cool J, Eric B, and Rakim to his doors.
Now, a ceasefire has been declared and Gucci will sponsor the reopening of Dapper Dan's boutique later this year. Moreover, Day stars in Gucci's new tailoring ad campaign and, alongside Michele, will design a capsule collection that will sell at Gucci stores worldwide.
What's distinctive about this partnership—announced in a profile by The New York Times on Sunday—is that after Gucci appropriated Dapper Dan's designs on its Resort 2018 runway, Alessandro Michele himself traveled to Harlem to meet the couturier in person. It's certainly an unprecedented move that an Italian luxury house would extend a hand to a disenfranchised individual in the world of fashion and embrace him in such a way.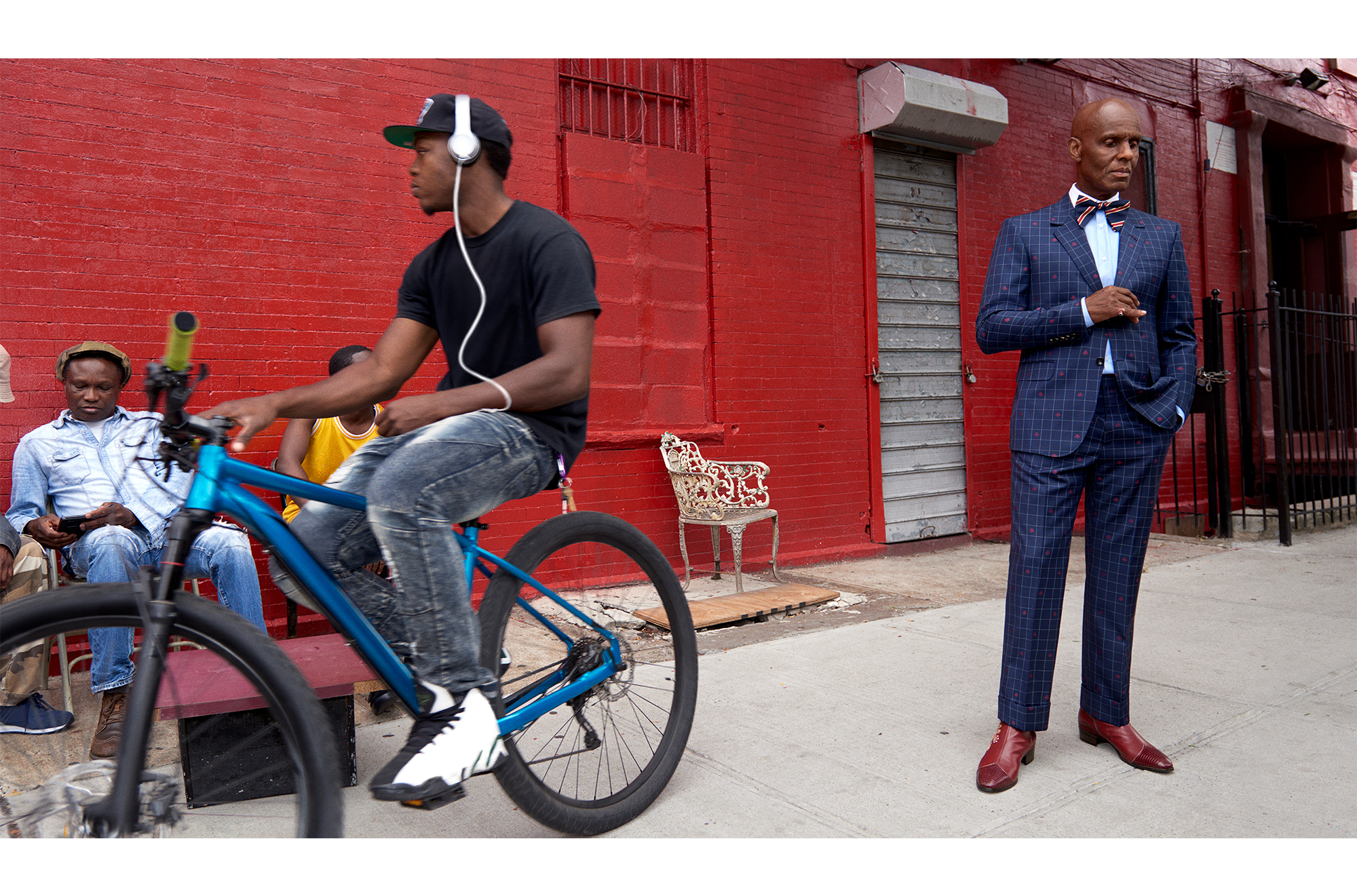 Photo: Courtesy of Gucci
"I understand that I am putting my hands in a kind of very delicate playground, the black community," Alessandro Michele told The New York Times. "But I love the black community. I think they have a big voice in terms of fashion."

Yet, history has shown that black culture is often a commodity appropriated by the high echelons of fashion for profit. Since the late '60s, fashion magazines and designers have been guilty of temporarily embracing black culture as a trend, but often the industry is not capable of dealing with the politics that come with it. Let's remember a 1969 article by TIME titled, "Black Look in Beauty" that embraced blackness in fashion as a trend. More recently, an article by Elle observed that celebrities were wearing Timberland boots—considered a staple of uptown New York style— but did not allude to the history or culture that birthed this look. Then, of course, there are the numerous recent collabs—like LV x Supreme and The North Face x Junya Watanabe—that have brought streetwear to luxury fashion, in some cases lacking the authenticity and history necessary to understand its cultural impact.
It's safe to ask then if Gucci is ready to embrace Dapper Dan and his culture, or if this new partnership is a band-aid to remedy the troubling history between both parties and calm all Internet outrage.
It's important to signal that Michele's actions have been worlds apart from those of his predecessors that have forced Dapper Dan into hiding since 1992. They were in Europe, pointing fingers at a man who was attempting to put high fashion in the service of hip-hop. They didn't take a moment to consider the purpose or context of Dapper Dan's work, and they certainly didn't take a trip to Harlem or shoot an ad campaign in its streets featuring one of its most influential figures. But, is this enough?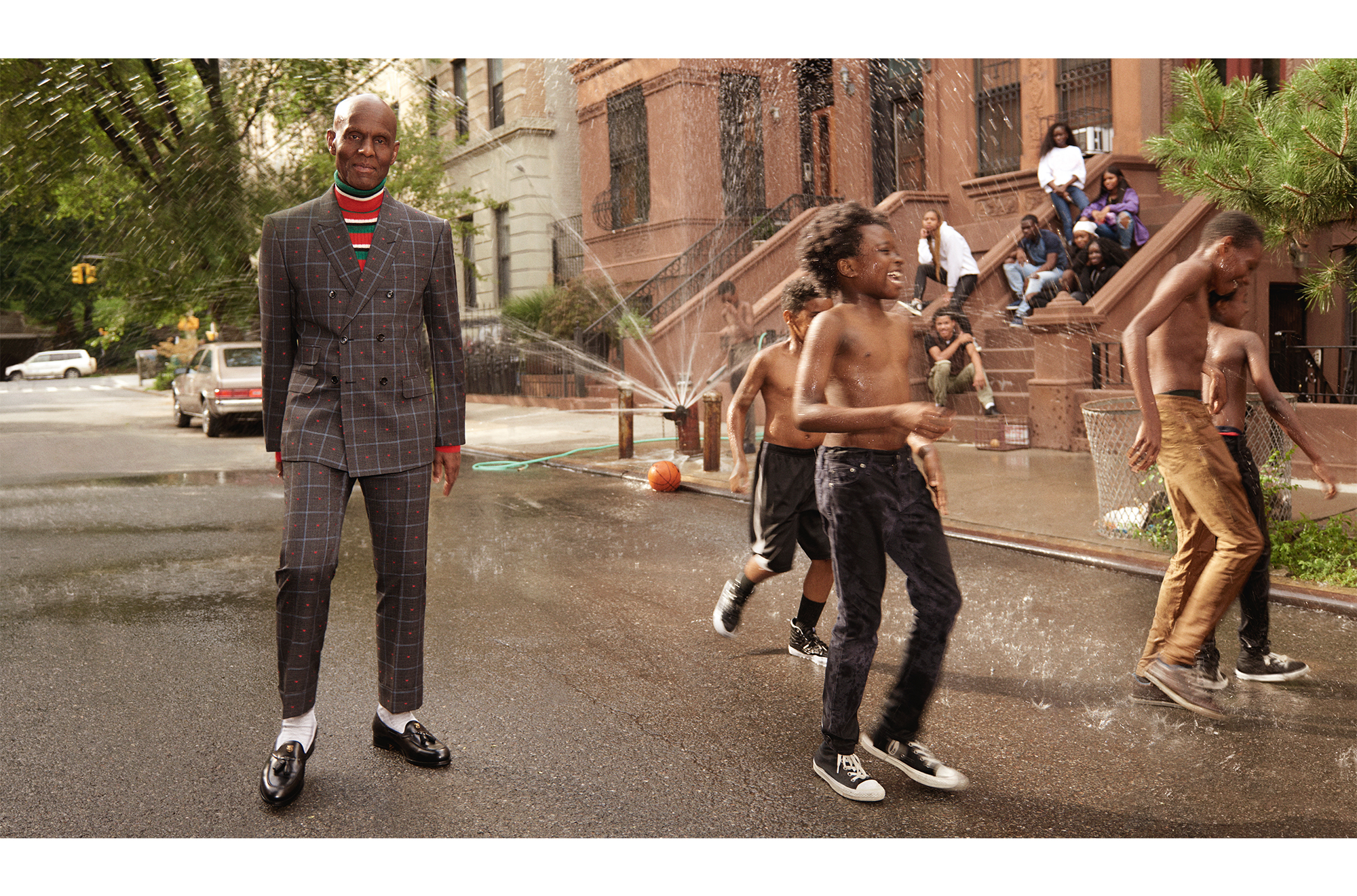 Photo: Courtesy of Gucci
It's hard to imagine a utopia where Gucci goes to Harlem to merge two cultures seamlessly. Perhaps because most of the population in the New York neighborhood cannot afford Gucci or because it currently faces the plague of gentrification that's forced families to relocate.

On this one, we can count on Dapper Dan, who in the 2015 documentary Fresh Dressed said he "blackenized" fashion with his designs. Times have changed and now he's being given a ticket to enter the world of which he was once thrown out. And, just as he did before, Dapper Dan will surely bring Harlem flavor and its politics to high fashion. But the question remains: Is fashion ready for it?
0 Comment