The girls of Mansur Gavriel, Rachel and Floriana respectively, caught a retail unicorn when they launched their famed Flamma bucket bag back in 2012. Out of the gate, the bag was such a hit that it created waiting lists due to its popularity, limited availability, and accessible price point. Essentially, two unknowns designed a hit bag, a real coup, particularly in today's oversaturated product market.

Now in their fifth year of business with several different bag styles, a shoe collection, and a retail outlet, the designers are branching out into ready-to-wear for Fall 2017 (they shifted their business model to see-now-buy-now last Spring).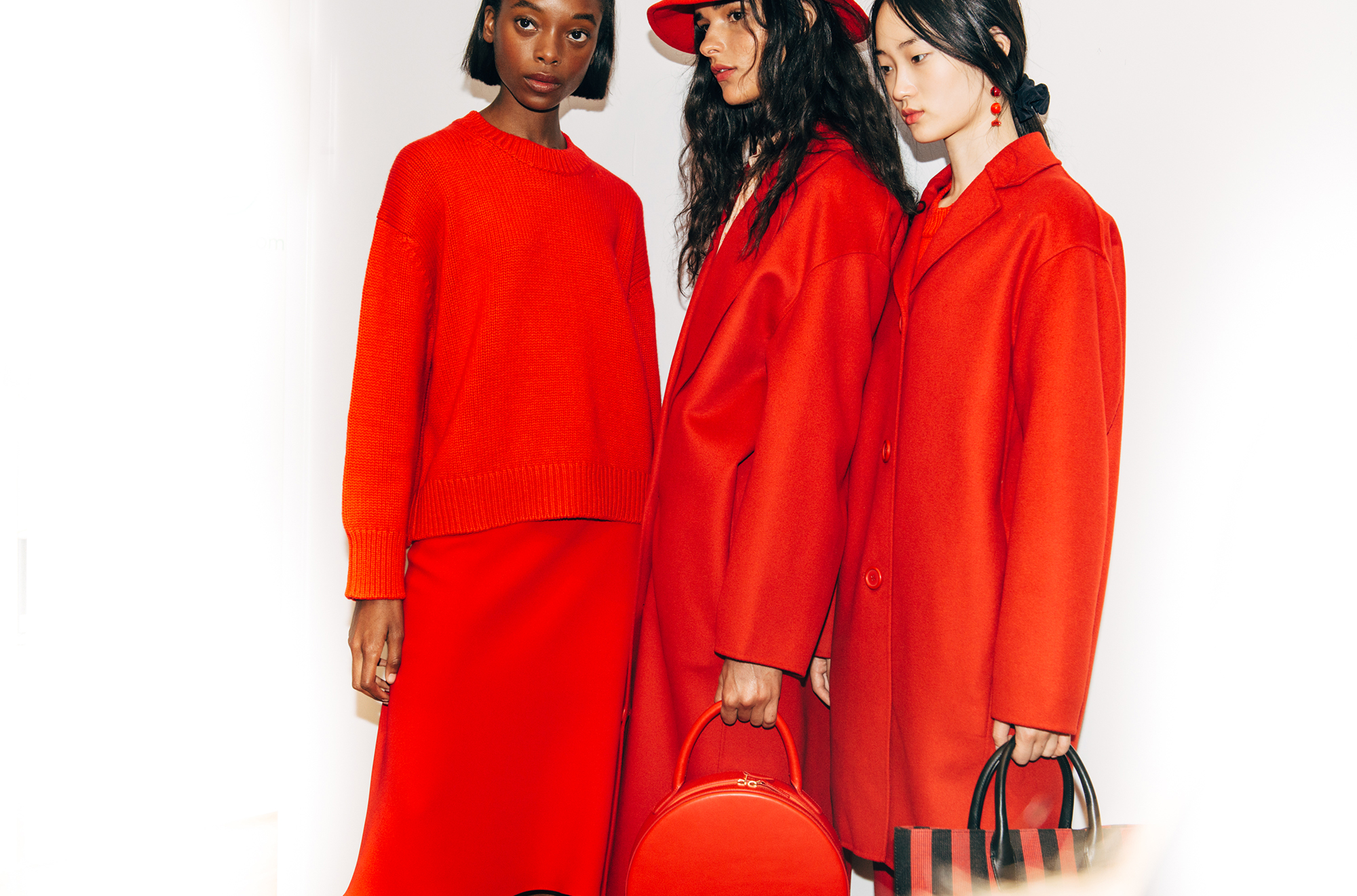 Mansur Gavriel Fall 2017
Photo: Courtesy of Mansur Gavriel
So, it is no wonder that the debut of their clothing this NYFW was hotly anticipated. Would the girls be able to hit the jackpot with clothing that was equally sought after? Would the premature Fall temps this week in New York lead to waiting lists for the ready-to-wear as well?

First, a little background on the task the designers faced. It is not easy to shift an independent handbag-centric accessories brand into RTW—this statement excludes powerhouses owned by LVMH and Kering, but even those RTW collections can struggle. Before them, here in New York, Jessie Randall of Loeffler Randall and Devi Kroell have both tried to successfully launch clothing. The latter did not succeed and is now far removed from the brand (she sold it and lost the rights to her name). What remains are a handful of handbag styles that are relatively unchanged in the past five years—clothes, sayonara.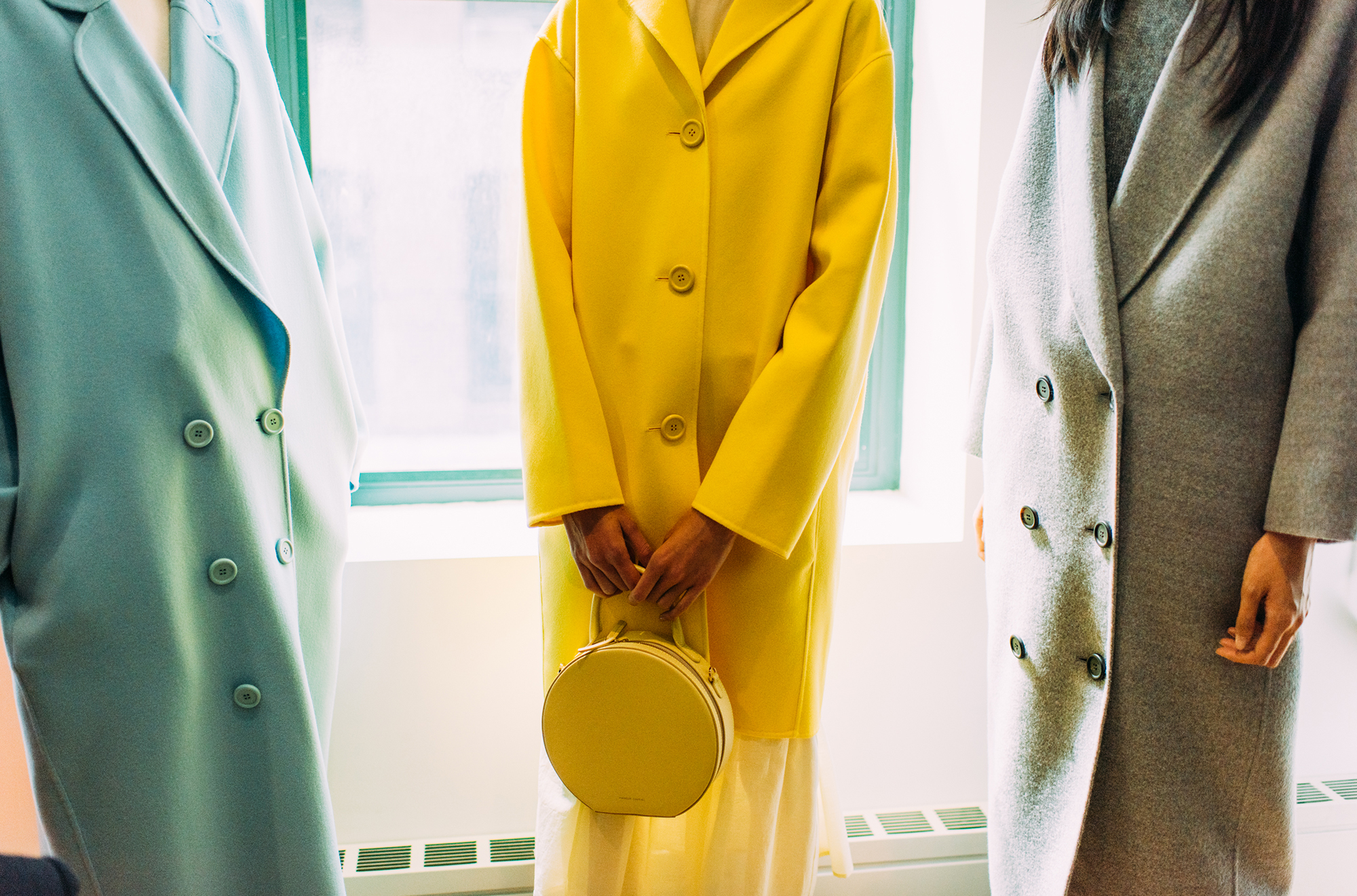 Mansur Gavriel Fall 2017
Photo: Courtesy of Mansur Gavriel
Jessie Randall, on the other hand, continues to put out a healthy accessories brand. She just won Brand of the Year at this year's ACE Awards, focusing on shoes and bags, but stopped producing clothing after a couple of seasons. And her clothes were great—this reporter still sports a black cape from 2007. But production and technique on leather goods and clothing are two different beasts to tame. And smaller brands don't always have the bandwidth.

The Mansur Gavriel aesthetic has always been simple and pared down, so naturally, the clothes followed suit. The show focused on outerwear, specifically a topper-style coat made from wool and camelhair done in five different variations. Perhaps the proposition is this as a new accessory? For urban walking cities like New York, outerwear is a statement. They also showed various colors of an oversized turtleneck in cable knit and boxy dresses, which were worn over pants. A pair of giant puffer coats in pink and terracotta took a turn on the runway too.
The overall message wasn't quite as exciting as those first, smash-hit bags. (And believe me when I tell you how excited this reporter was to be attending their collection presentation.) The variations of color of similar pieces made for heavy repetition, which resulted in a lack of enthusiasm for what came next. But as this is the brand's first go at RTW, they get a pass. Everyone deserves some time to get their fashion sea legs, and given how smart these women have been with their accessories range, they've a better chance than most at figuring it out.
0 Comment