Starting today, the dark, seedy-looking basement of New York City's iconic Museum of Sex will transport visitors into the leathery world of Zana Bayne. The New York-based accessories designer, whose clients include an A-list roster of celebrities and rockstars, has just bowed a pop-up shop there for the next three weekends, bringing along with her an impressive, floor-to-ceiling leather art installation (don't worry—it's on view until October) and a capsule collection of floggers, harnesses, and leather bras designed exclusively for the museum.

The multilayered exhibition feels a bit like a terrifying—and thrilling—sex dungeon, with mannequins covered head-to-toe in thick, red leather and bound by Bayne's sturdy pieces of hardware. On one wall, there's a display of custom stage pieces created for everyone from Beyoncé (who wore Bayne's leather bullet bra in her music video for "Sorry") to Madonna (Madge sported a gemini harness in her "Truth or Dare" fragrance commercial in 2012). Pieces for Gwen Stefani, Nicki Minaj, Debbie Harry, and Lady Gaga are also on view.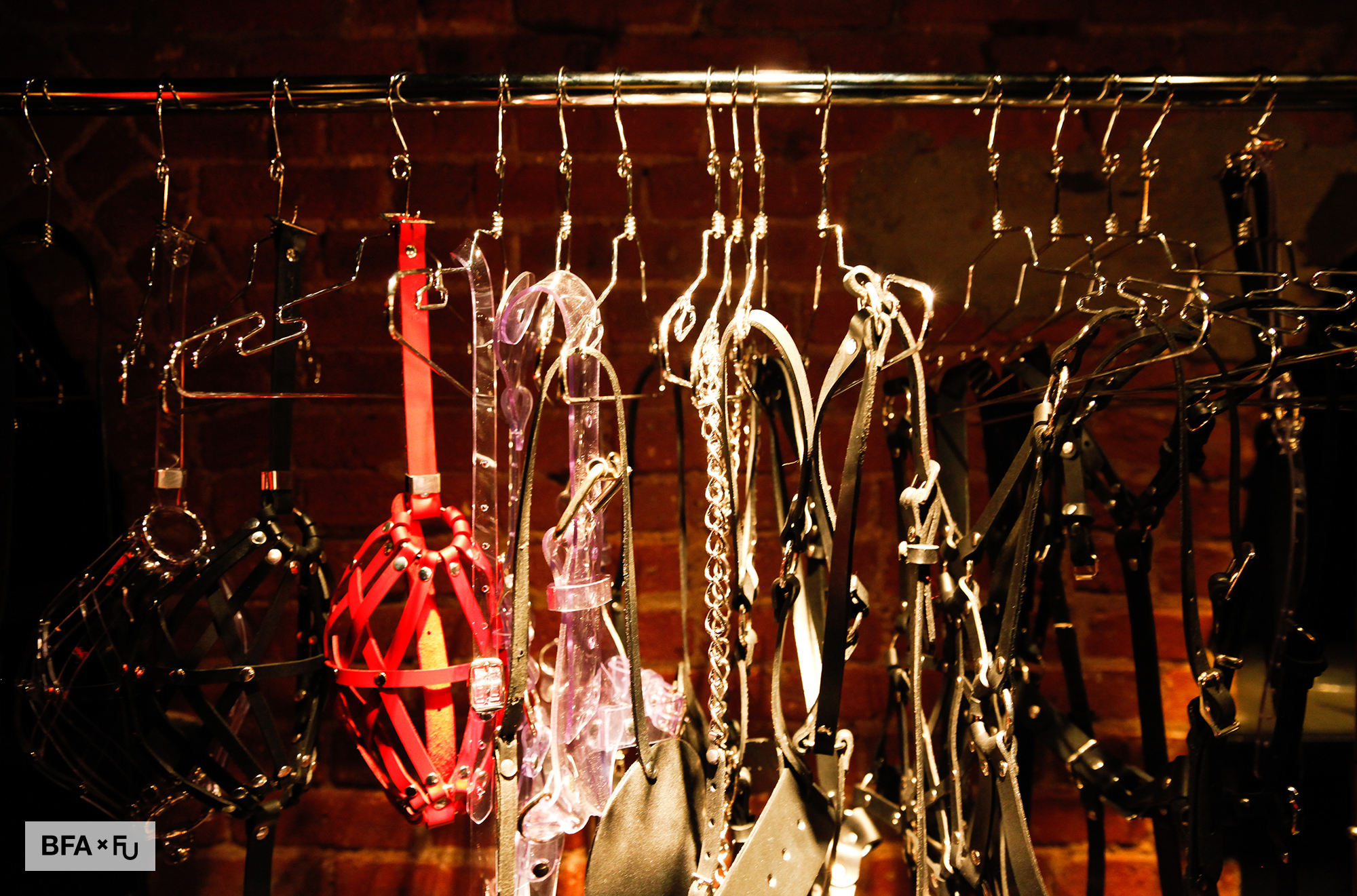 Photo: BFA.com. View more at BFA.com.
"There's really a range here," Bayne said at last night's press preview of the exhibit. "You can unpack the different layers of the brand and really immerse yourself in it." The subversive designer, who launched her namesake label in 2010 and now works alongside her creative partner, Todd Pendu, added that the museum approached her about a collaboration and offered up its basement space. "When we saw the space, we realized it could turn into this thing where we could really encapsulate all the philosophies of the brand."

The main philosophy is something Pendu calls "post-fetish"—a term he explained to us back in November and uses to "decontextualize traditional fetish gear into aesthetic accessories."
"I hope [museum visitors] immediately see that there's something much larger that we're doing here," he said. "We aren't a traditional fetish brand."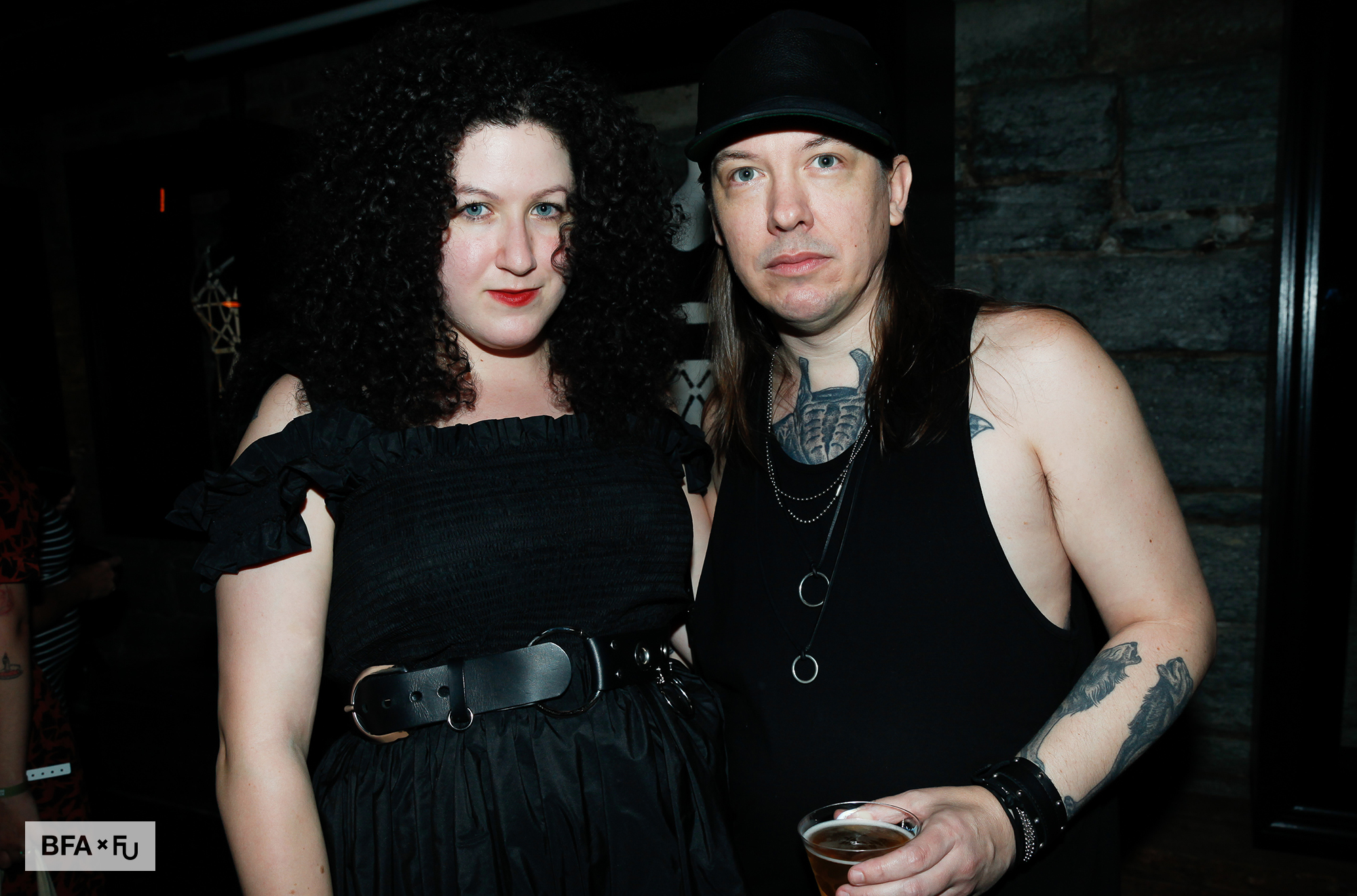 Zana Bayne and Todd Pendu
Photo: BFA.com. View more at BFA.com.
While the products designed exclusively for the museum are housed upstairs in its notoriously cheeky gift shop and range from $15 for an enamel pin to $175 for a harness (they're also available on the museum's e-shop), patrons can also get a taste of Bayne's latest designs, like her Chrystie Street Collection, available for purchase downstairs.
"Zana's work is perfectly suited for the museum because she mines the worlds of fetishwear and BDSM as inspiration for her creations," said Serge Becker, creative director of the Museum of Sex. "One understands that the designs are not purely visual. They touch the body in just the right sensitive points and lead the wearer to a heightened awareness of their own physical and spatial presence.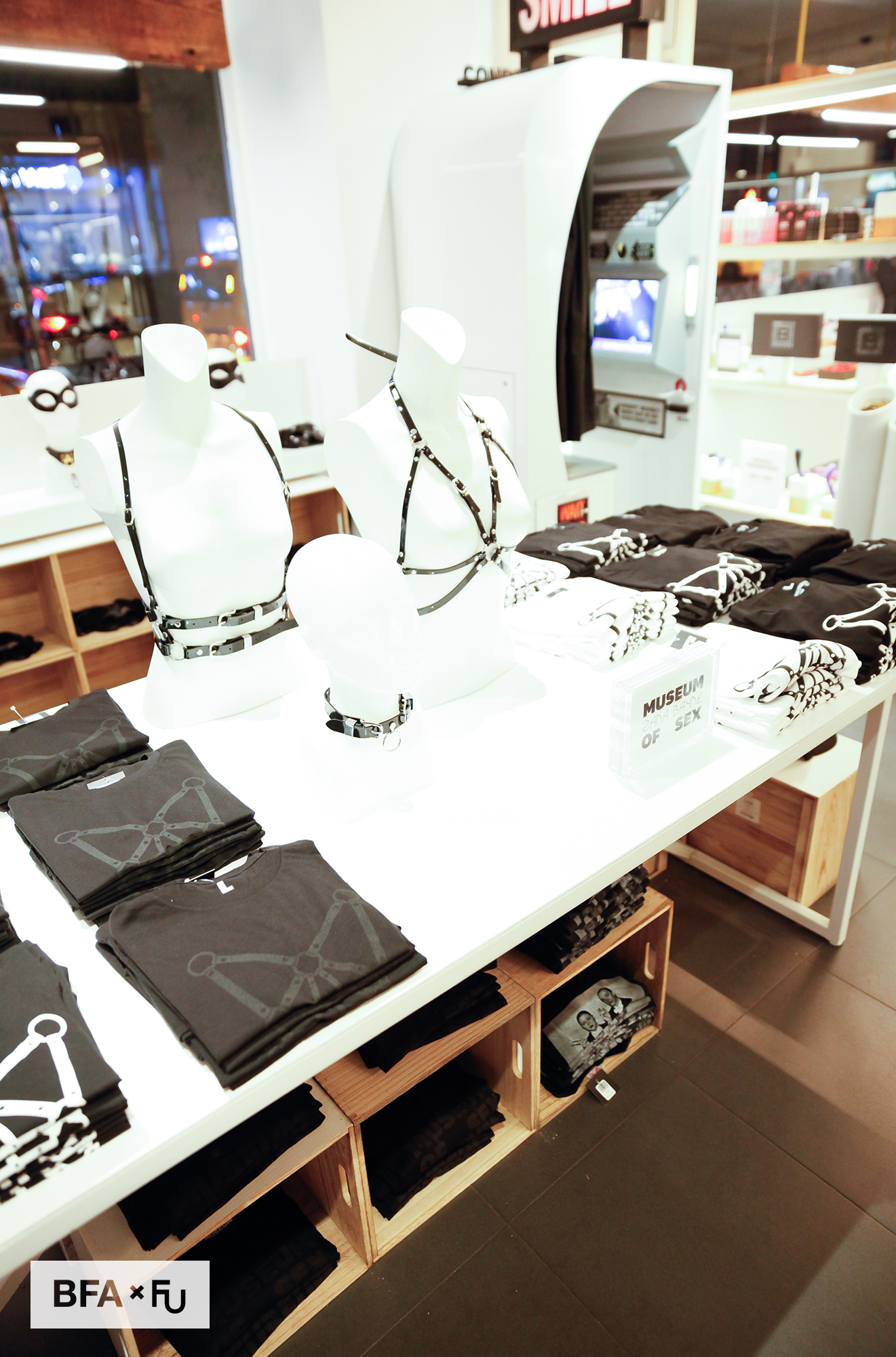 Zana Bayne for Museum of Sex capsule collection
Photo: BFA.com. View more at BFA.com.
It's worth nothing that Bayne has a pretty hefty list of big-name collaborations under her belt, like Comme des Garçons (Rei Kawakubo is another fan), Marc Jacobs, and even Purple (yes, the magazine), but this is the first time the designer has worked with a museum on a full-scale exhibition. "The [Museum of Sex] exhibitions are really just incredibly forward-thinking," she said, adding that she was blown away by the Known/Unknown: Private Obsession and Hidden Desire in Outsider Art exhibit last year, which showcased more than 100 works from so-called "outsider artists."

Still, the exhibit marks a different—and exciting—new chapter for the seven-year-old brand. "If anything," she said, "I just hope it makes people curious."
The MoSex x Zana Bayne capsule collection and installation will run until October. The three-weekend pop-up shop is open until July 23. The Museum of Sex is open Sunday to Thursday from 10 a.m. to 9 p.m. and Friday and Saturday from 11 a.m. to 11 p.m.
0 Comment